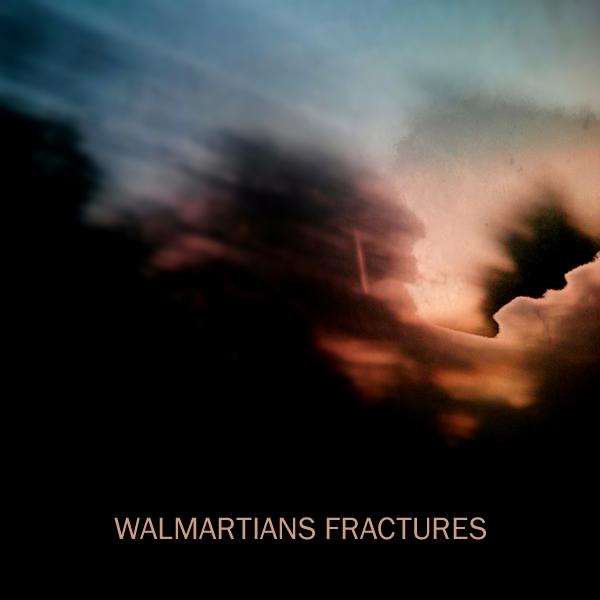 The next Walmartians collection is titled "Fractures." The current track listing is below. Bold titles are completed and available for streaming or download.
Fracture I (1:56)
Checagou (3:23)
Wooden Worm
This Thing I Read (3:00)
Fracture II (2:03)
Factory '63 Dub featuring Caterpillar (3:55)
Rook (3:15)
Hounslow West
Supermicronauts
Fracture III (2:08)
National Integration No. 10 (2:36)
We Have A Place For You (3:15)
Fracture IV
Grey Returns
Friends of Mutual Recognition
Fracture V
Performed and recorded by Walmartians at Down Brown Sound, Evanston, Illinois. All songs written by BD Cummings except "Factory '63 Dub" by BD and ID Cummings (aka Caterpillar). Thanks to Ian and Colin for inspiring a new collection of Walmartians material. Also thanks to Nick, Steve, Darin, and Rob. Cover image taken somewhere in Arkansas.